San Diego Comic Con; the mecca of geek culture, where fans gather to find out about their favorite TV, movies and comics coming out in the next year. Manga publishers like to come as well, making licensing and other announcements. Viz Media, Yen Press, Kodansha, Vertical, and Jmanga were all there this year, appearing in panels and having space on the exhibitor floor. Of everything announced this year, here are the ones the Manga Villages found most exciting!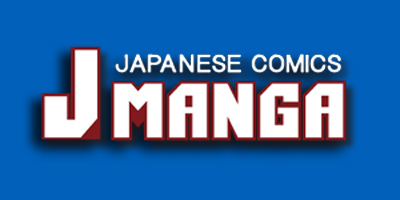 Amy: On the digital front I'm excited that JManga will be getting Setona Mizushiro's Dousei Ai later this month. As a fan of After School Nightmare I've been hoping for more of Mizushiro's works to be released in English. But the digital release that perked my interest the most out of SDCC announcements was Viz adding Blue Exorcist to their Weekly Shonen Jump Alpha. I've been on the virtual fence of trying out Shonen Jump Alpha this may be to tempting for me not to bite. The only disappointment for me is series like Reborn! and Gintama not getting a digital release, yet.
Lori: I was thrilled by JManga's announcements too! Not just an android app, but one for both phones and tablets (my preferred device to read on). The license I was most happy to hear about was Mythical Detective Loki by the artist of tactics, Sakura Kinoshita. I still have ADV's half-hearted attempt to bring out the sequel series, Mythical Detective Loki Ragnorok, which didn't really make sense since it picked up where the first left off, but to finally get a hold of the first series just stokes my fire! Viz's SJA announcements didn't do anything for me. I still haven't read the first volume of Blue Exorcist (though I have it at Vizmanga.com), so moving it to the magazine isn't a big wow for me.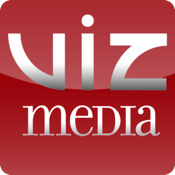 Alex: I am excited to see Blue Exorcist in SJA, and I am excited for all of the digital content you both have already mentioned. I think the biggest thing to come out of the SDCC was all of the digital content; JManga will be releasing cancelled series from TPop and other publishers (does this mean I can finally read Moyashimon???)  which is a huge boon.
Despite the release of all the digital information, there wasn't a lot of content announcing that I was particularly thrilled about. BTOOM! (Yen Press) may be an interesting series, but I am not reading Cage of Eden, which seems similar based on an initial glance. I am interested in reading Welcome to the Erotic Bookstore (Yen Press), because it just seems so fascinating compared to what is currently available in the US market. While I am a big fan of Negima, you can bet your livelihood that I won't have anything to do with Negiho! (Kodansha Comics) – that title seems a bit too much like fan-pander moe-bait.
Overall, I am hoping for more license announcements at Otakon, and hope that manga publishers produce.