It started with Kodansha announcing they licensed Sherdock, and then the unconfirmed (but hopefully true) license by Seven Seas of Dictatorial Grimoire. But starting on Valentines Day, February 14, it started to rain manga licenses from Viz Media and Seven Seas Entertainment (officially).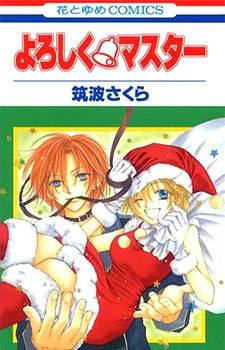 Viz announced at total of 5 titles, 4 shojo/josei and one shonen. The two shojo titles are by creators who have already been published in the US. Yoroshiku Master, or Sweet Rein as Viz is calling it, is by Sakura Tsukuba. Two of her titles, Land of the Blindfolded and Penguin Revolution were originally published by CMX. It's a 3 volume title about a girl and boy who bump into each other and become bound together, and the boy tells the girl, Kurumi, that is a Santa Claus and his master. This one looks a little shaky for my taste. I don't quite get the obsession the Japanese seem to have to make Santa Claus a cute girl, so this one will have to get a "wait and see."  This title will be available in November. Seems appropriate to come out right before Christmas.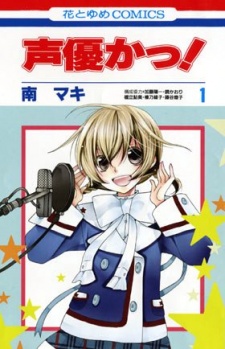 Voice Over! Seiyuu Academy has a little more appeal to me. This 11 volume shojo series was created by Maki Minami who created Special A, which I wasn't impressed with, so I'm hoping this one is better. The subject matter is already more appealing. It's about a girl, Hime Kino who enrolls in Hiiragi Academy to follow her dream to become a voice actress. Stories that go behind the scenes of anime and manga creation interest me, so this one will be one I "can't wait to read!" This title will be out in October.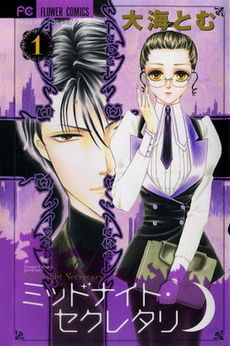 Midnight Secretary is one of the josei titles. It's release will be the debut of its creator Tomu Ohmi. It's a 7 volume supernatural series about an excellent secretary, Kaya Satozuka, who is assigned to be the personal secretary to the difficult managing director of Touma Foods, Kyohei Touma. Being the professional that she is, Kaya takes Kyohei's attitude in stride, and soon learns the reason for it; he's a vampire. I like the sound of the premise of this series, and that it's in a more professional environment appeals to my aging side. This is another "can't wait."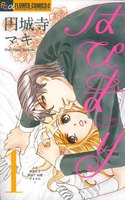 Happy Marriage sounds like something out of a Harlequin romance, so I have my reservations about it. This 10 volume series is by Maki Enjoji, another new creator to US audiences. Chiwa Takanashi agrees to an arranged marriage to company president Hokuto Mamiya, a man she doesn't even know, in order to save her father from debt. Chiwa doesn't think the arrangement is binding, but Hokuto seems to think otherwise. I find Harlequin-esque romances to be a guilty pleasure at best, so I don't hold a lot of hope for this one. I also find it going 10 volumes a little hard to believe, so it gets a "wait and see." It comes out in August.
Also coming out in August is a new Shonen Sunday title, something we sadly haven't seen for a while. Magi is ongoing with its 16th volume having just come out a week ago. It's by Shinobu Ohtaka whose previous series Sumomomo Momomo was published complete by Yen Press. Magi is based on characters from One Thousand and One Nights, and re-imagines them for a new adventure. Aladdin is searching for the Dungeon, a place where untold riches are told to be kept. With his genie Hugo, and his friend Ali Baba, he sets out into the desert to find his fortune. This is a good title for Viz to bring out, as it currently has an anime that is streaming here, and is getting a lot of good word-of-mouth about it. My only worry is that, I really didn't like Sumomomo Momomo. I hope she learned her lessons from that, and judging by the good things I've heard about Magi, she just might have. This is another "can't wait."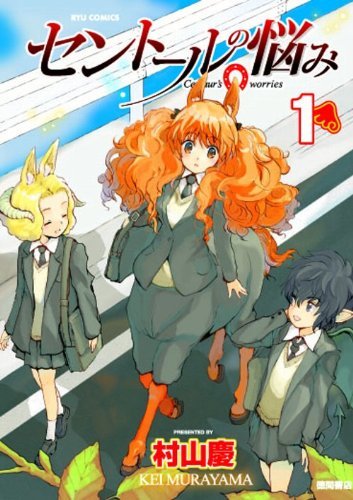 Seven Seas Entertainment also announced three new titles with a romantic theme. All three feature creators that haven't been published in the US yet and all have a supernatural bent. A Centaur's Life is a slice-of-life comedy series about a centaur girl Himeno, her dragon-winged friend Nozomi, and spiral-horned Kyoko dealing with the issues of life and love in a high school setting. It's an ongoing series by creator Kei Murayama, with 3 volumes out and will be released in November. Of the three Seven Seas titles, this is the one I am most interested in. It at least seems the least scary. I like mythical creatures, and slice-of-life stories, so this one gets a "can't wait."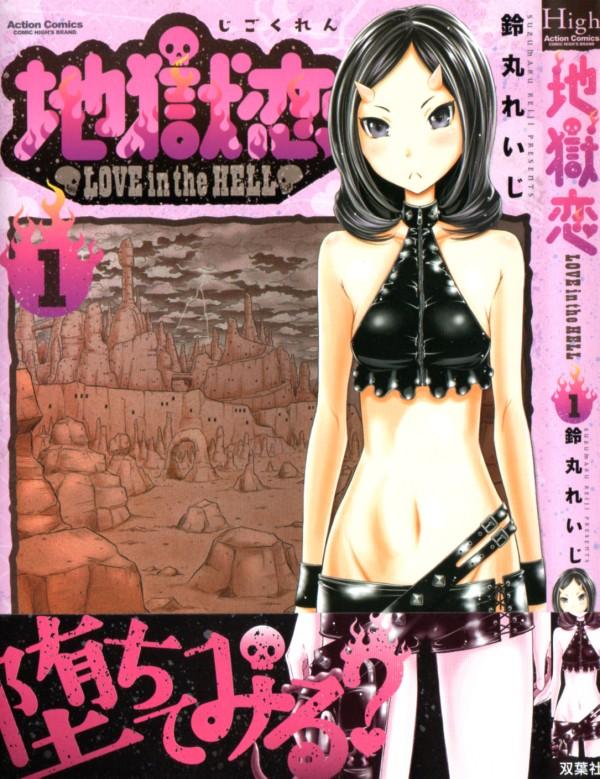 Love in Hell is also an ongoing series with only 2 volumes out so far. It's by Reiji Suzumaru and will come out in October. It's about regular guy Rintaro Senkawa who gets himself kills after drinking too much. He gets sent to hell and into the hands of sexy succubus Koyori, who acts as his guide. Rintaro must either repent the sins of his past, or spend the rest of his afterlife eternally tormented and teased by a scantily clad devil with a spiked club. Yeah, I don't see this one leaping to the top of my reading pile any time soon. Comedy and spiked clubs don't make good bed partners as far as I'm concerned. This one gets a "wait and see."
Monster Musume is ongoing and also at 2 volumes so far. It's by Okayado and will also be coming out in October. It's about teenager Kurusu Kimihito who is "volunteered" in the government exchange program for mythical creatures after they are discovered to be real. The snake woman Miia is sent to live with Kurusu, and it's his job to take care of her and help integrate her into society. Only problem; she's hot and there is a strict rule against inter-species breeding. Add a flirtatious harpy and ravishing centaur, and you've got the makings of a harem comedy. The first thing that tells me this isn't a series for me, besides the word harem, is the size of the girl's breasts. This is definitely meant to cater to a male audience. I'll give this series a "wait and see, bordering on hell no!"
After this landslide of manga, Seven Seas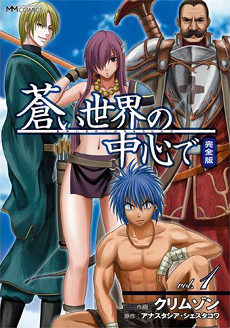 announced one more license. World War Blue is a 9 volume fantasy manga. It's by Crimson and Anastasia Shestakova and re-imagines the video game console wars in a fantasy world. In the land of Consume, the kingdoms of Segua and Ninteruda fight for dominance. Ninteruda, led by their Emperor Marcus on his dinosaur steed are pushing Segua back, until a boy named Gear, who brags of his great speed appears and starts to turn the tide. The first volume will come out in July with subsequent volumes coming out in August and November. Included in the volumes will be extras such as color maps and features on video game history. While it can often come off silly to make inanimate objects into people, I like this concept. We have a lot of video games and consoles, and opinions on which are the best to match. This definitely gets a "can't wait!"
With some much new manga coming out in the last half of the year, it's sad to also have to say goodbye to another series. Kingyo Used Books has been cancelled in English. The series, which started serialization online as part of the SigIkki experiment by Viz Media, was like a primer in manga history, as it covered different titles through the people who came through a used manga bookstore. While the title no doubt had low sales, it was licensing difficulties that ultimately did the title in, as reported by Shaneon Garrity in a series review she did recently. This saddens me, as I really enjoyed the series. I loved learning about the different manga, and really enjoyed the stories where people's love of their favorite manga was rekindled. And I would LOVE to have the underground storage to store all my manga!