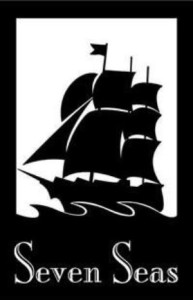 Seven Seas Entertainment is a publisher that doesn't go to a lot of cons, but they still make sure you remember them during con season. A few days after the hoopla of SDCC was over they made another new license announcement.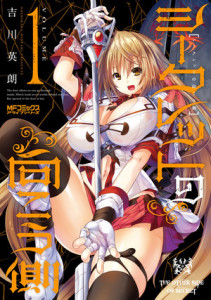 The Other Side of Secret is from Kadokawa's Comic Alive manga magazine. Several of Seven Seas' titles have come from there, such as Haganai: I Don't Have Many Friends, Girls und Panzer, and Non Non Biyori. This senien series follows Yuto, a boy, who seven years earlier watched his sister disappear through a strange portal. When he said the door appear again, and two girls go through it, he follows them, intent on finding his sister. He is transported to a strange and dangerous world, where he does find his sister, but at a price. He causes a terrible tragedy that costs the lives of many of the world's inhabitants. It's up to Yuto to find a way to atone for his actions and bring his sister back home.
The series just stated last September, and there are three volumes out so far. Seven Seas has announced a release date in a little under a year; July 7, 2016. This is another male-gaze heavy title for their library that I will be passing on. But something I'm noticing about Seven Seas' library is that they are very eclectic in what they pick up. They seem to cater to genres that the big publishers like Viz and Kodansha steer away from, and that Yen Press has dabbled in. While they seem to have plenty of titles I wouldn't touch, they take chances on a lot of other titles I would like, making them a great publisher to have around.