It's that time of the year again, where you have to go shopping for the manga readers in your life, but have no idea what to get them. No worries, here's just one more gift guide to give you ideas of what to buy for who. For suggestions from previous years (some titles maybe out of print or digital only), check out my guides from 2013, 2010, and 2009.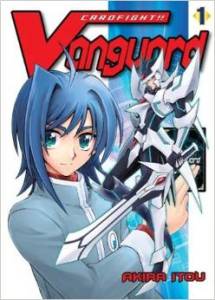 Card Game Lover – The king of card game manga is Yu-Gi-Oh!, but it is far from the only title worth reading out there. Cardfight! Vanguard is from Vertical Comics and is about timid Aichi Sendou who knows all about the card game Vanguard, and even has a deck, but has never played. When his most prized card is stolen, he ventures into a card shop to battle for his card back. While some would call this series a derivative of Yu-Gi-Oh!, there are enough differences in character and plot to really veer it onto its own path. The emphasis on having fun and making friends eclipses the  more competitive aspects of playing games which I think is a good thing. There are currently 4 volumes available.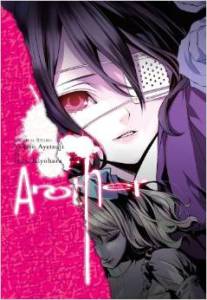 Mystery/Thriller Lover – Everyone loves a good mystery. Another from Yen Press is a great mystery with the right amounts of thrill and horror. It is the adaptation of the novel by the same name, which is also available from Yen Press. Middle school student Koichi Sakakibara has transferred into Yomiyama North Middle School, to live with his grandparents while his father goes off to work in India. Something is strange about his class though. It is cursed. On random years someone from the class how had died previously would come back, and everyone's memories would be altered so no one suspected. Then at least one person connected with the class would die in mysterious and sometimes gruesome ways. Koichi is determined to find a way to end the curse, and is helped by Mei Misaki, a girl outcast from the class as a charm to ward off the curse. I loved this story. The mystery is elegantly built up, and the identity of the "Casuality was a complete surprise, but when you go back and read it again, all the clues are there, and make perfect scene. It's a single volume omnibus. Also check out the novel, since some changes were made to the story for the manga.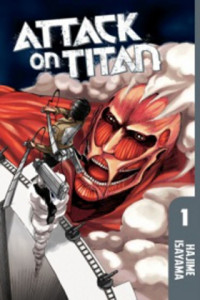 Action/Horror Lover – There are plenty of action/horror titles, but only one can stand at the top of the pile; Attack on Titan from Kodansha Comics. This story of humanity's attempt to survive after the apocalypse brought on by the appearance of Titans, giants that have only one goal; eat humans. Humanity has been at peace for 100 years, hiding being their 50 meter tall walls, keeping the Titans at bay. Until, one day, a Colossal Titan appears and kicks open the door in Wall Maria, releasing the Titans, and forcing humanity back. The story follows Eren Yeager and his friends Mikasa and Arwin, as they train and join the Survey Corps, the group that fights Titans. This series took the west by storm last year, and hasn't given an inch since. Its story and characters are well written enough that the poor art can be forgiven. There are currently 14 volumes of the main series, and three spin-off series, including a light novel from Vertical.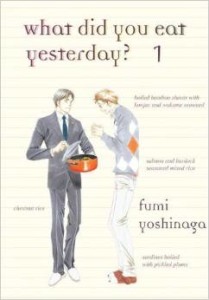 Food Lover – Food comics is a genre particular to manga. There are tons of about finding, making and eating food. What Did You Eat Yesterday? is from Vertical Comics and is created by well-known foodie mangaka Fumi Yoshinaga. It is about a gay couple, one is an outgoing hair stylist Kenji and the other is a more reserved lawyer Shiro. Each chapter is a slice of life about their jobs, family and friends, and a detailed description of the  meal Shiro prepares each night. You can almost use the chapters as a cook book with how detailed Yoshinaga gets. The relationship between Shiro and Kenji is just as interesting as it shows the realities of living gay in Japan. Some people might mistake this series for BL, especially considering the creator, but it is far from it. The only love going on in this series is for the food. There are currently 5 volumes available.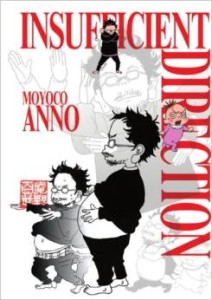 Uber Geek – Do you know someone who think they know everything about anime, manga, and tokusatsu? Then Insufficient Direction from Vertical Comics is the title for them. It is a sort-of autobiography by mangaka Moyoko Anno about her marriage to ultimate otaku Hideaki Anno, best known as the director of Neon Genesis Evangelion. The book is filled with references to old school anime and tokusatsu shows such as Super Sentai and Kamen Rider. It tells the story of the slow evolution of a (pseudo) normal wife into a full otaku-wife. It's done in one volume.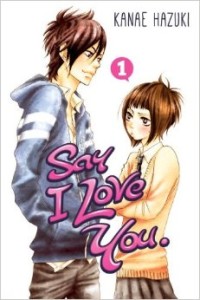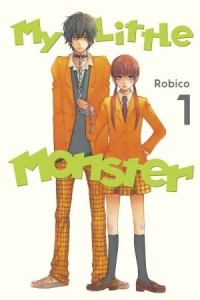 Teen Romance Lover – There are a lot of romances out there, but Kodansha Comics has managed to release two titles that sound similar, but take very different paths. My Little Monster and Say I Love You both are about a girl who was betrayed by "friends" when she was younger, and has grown up thinking she doesn't need any. Then they meet a boy who gets to them and slowly peels away their armor to win their friendship and maybe even heart. The two titles verge from each other in their characters and the way they look at relationships among them. My Little Monster is more like a teeter-totter, with the two main characters see-sawing up and down about their feelings. Say I Love You takes a realistic look at teenage relationships as the main character's slowly grow closer. There are four volumes of each series currently available.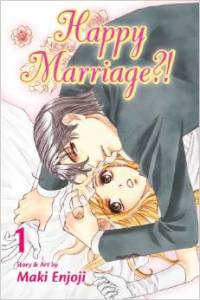 Mature Romance Lover – There aren't a lot of romance titles for readers ready to move up from the teen/high school romances, but that is slowly changing. Viz Media has started to license more of these. Happy Marriage?! is about Chiwa Takanashi, an office lady who is forced to marry the president of the company she works for, Hokuto Mamiya, in order to pay off her father's debts. Their marriage starts off on a bumpy road, as they barely know each other, and have to keep their relationship a secret at work. They butt heads a lot, but Chiwa slowly starts to see Hokuto isn't as bad as he may seem, and Hokuto stops being so much of a jerk. The office environment is  a nice change from school, and the problems faced by Chiwa are easier to relate to for older readers. There are nine volumes currently available. The series is complete at ten.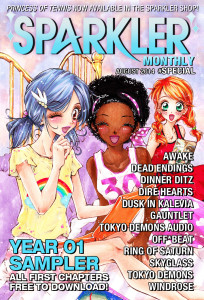 OEL Lover – With the demise of Yen Plus, there really haven't been any publishers releasing original English language created works. Enter Sparkler Monthly, a digital monthly magazine published by Chromatic Press that features prose stories, audio, and comics created by western artists. The magazine is in its second year and has completed several of their debut titles. There are no limits on genre; the stories range from supernatural to science fiction and any kind of romance can be found in its pages. The magazine has strong female gaze leanings, but the stories are far from female exclusive. The magazine is subscriber supported, though new content is made available for free to read online for a few weeks each month. A gift subscription would make the perfect gift for the discerning reader that keeps giving all year, and more subscriptions guarantee more great content!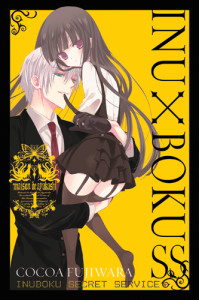 Yokai Lover – Yokai are monsters particular to Japan, and are a lot of fun to boot. Inu x Boku SS from Yen Press is about Ririchiyo Shirakiin, a girl from a family of old money who also has Ayakashi blood running through her. Wanting to live on her own, she moves into the apartment building Maison de Ayakashi, which is occupied by others like her, who have members of the building's Secret Service protecting them. Ririchiyo is assigned Soushi Miketsukaim, who is very protective of her. Ririchiyo learns to open up to others and makes friends while something sinister haunts in the background. The series has a nice variety of yokai, and most of the characters are fun and interesting. Some you will either love or hate. There are currently five volumes available, with the sixth out in January.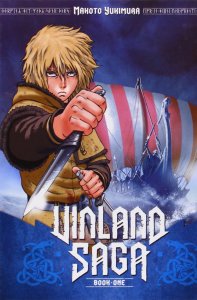 Non-Manga/History Lover – Vikings have been quite a hit lately, so it is perfect timing that Kodansha Comics has started releasing Vinland Saga. The series follows Thorfinn as he seeks revenge for his father's death at the hands of mercenary Askeladd. The series portrays life in the Nordic lands with all the harsh realities and violence of the time. Nothing is sugar-coated, and it can be graphic at times, but it also tells a gripping story of war, survival, history and honor. Each volume is a 2-in-1 omnibus hardback, with its presentation as good as it's content.The strong historical basis will appeal to the history buff, while the non-manga lover will enjoy the epic story and earthy art. There are currently five volumes available.