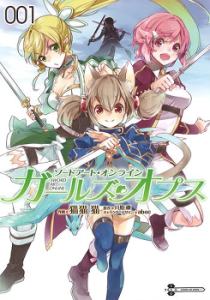 Amazon once again takes the wind out publisher's sails with some solicitations outing unannounced licenses. This time, Yen Press, who has just recently resolved its issued with the online retailer, had some pre-orders go up for two new manga titles and one light novel. All three new titles are related to existing licenses and just expand on their libraries.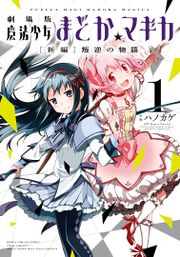 Sword Art Online: Girl Ops just started last year in Dengeki Bunko Magazine and only has one volume out so far. It follows the girls of Sword Art Online: Aincrad in their real life adventures at the SAO Survivor School and their online adventures in ALFheim. This series looks cute, if the cover art is any indication. I liked the manga adaptation of the novel, though I wasn't enthralled with it. I haven't checked out the other spin-off, Fairy Dance, but it's in my to-be-read pile. Sword Art Online has been doing well for Yen Press, so this is a good, if obvious pick up for them. Amazon has it scheduled to be released in May 2015.
Puella Magi Madoka Magica: The Rebellion Story is an adaptation of the movie by the same name and is three volumes. After the end of the TV series/movie recaps, Madoka, Homura, and the rest of the magical girls appear in Mitakihara, fighting creatures called Nightmares. Homura realizes something it wrong, but the truth turns out to be worse than she can imagine. I've liked all of the Madoka spin-offs so far. The series is just ripe for alternate universes and spin-offs. This one is based on a scenario by series creator Gen Urobuchi, and isn't a spin-off but continuation. I hope it connects to the original three-volume series, like the movie does with the TV series. Amazon has the first volume scheduled to be released in June 2015.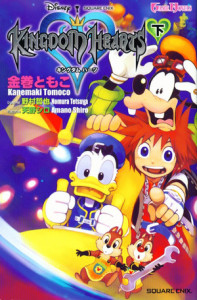 Kingdom Hearts is a license rescue that Yen Press has truly embraced. They have licensed all of the manga, releasing many in omnibus editions. Now it adds the 2 volume light novel series, which will also be an omnibus and will be released through their Yen On line. The light novel is an adaptation of the original game, following Sora, Donald and Goofy as they battle the Heartless and Disney Villains as they search for their friends Kairi, Riku, and King Mickey. With this license, all Yen Press has left to complete the Kingdom Hearts print collection is to get the Kingdom Hearts II light novel. I'm sure that won't be too far off. This volume will be released in March, 2015.